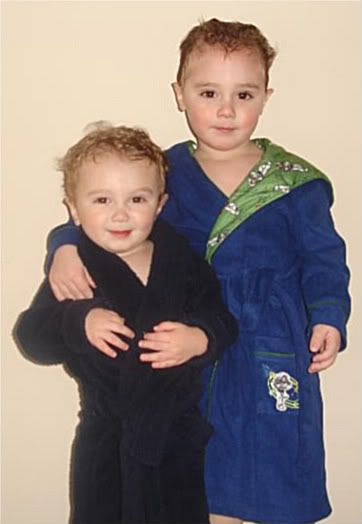 Recently Kason received a new Buzz Lightyear bathrobe....he has been obsessed with Buzz ever since he dressed up as him for Halloween. Its getting a bit rediculous....everything has to be Buzz. We made mini pizzas for dinner lastnight and even his pepperonis had to be in a buzz shape (whatever that is) Anyways I found this robe at TJ max and he was no doubt in love. Kohen, of course wears the hand -me-down McQueen one. But he could care less, he just likes to be like his big brother!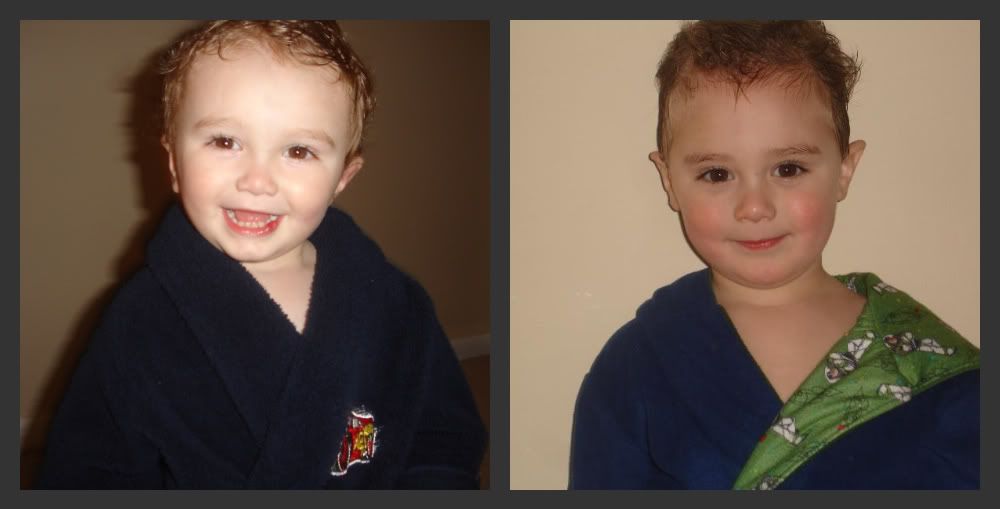 Kasons robe has a hood and Kohen's doesnt.... but Kohen didnt understand. Heres a pic of him trying to put up his non-existent hood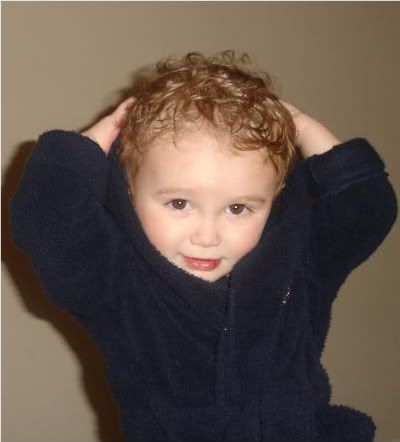 In the pic below,
Kason is trying to "display" the pocket w/Buzz on it.